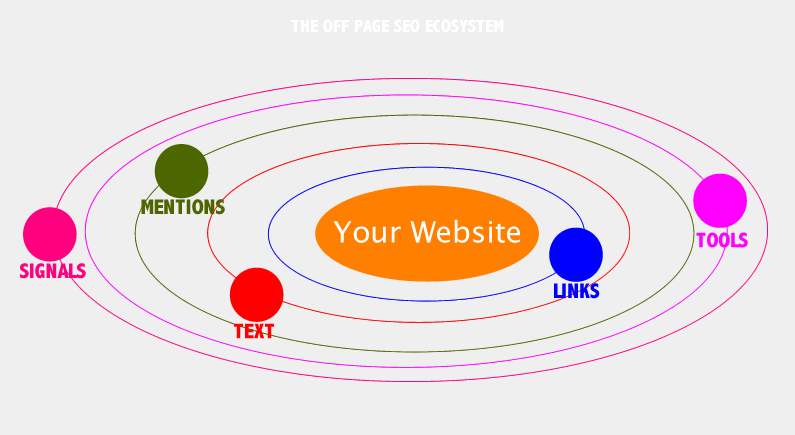 SEO Checklist – Off page Factors
SEO checklist is a group of factors critical to an SEO audit program. In my last article we reviewed some of the on page SEO audit factors that affect health of any website. This article gives you a brief SEO checklist for off page factors. Once used together these factors can make a big difference to the health of your website.
Conducting an SEO audit is key for any business. With Google changing its search algorithm frequently, it is essential that your website complies with its requirements. This is where the SEO checklist comes in handy.
The Off-page SEO Checklist
Webmaster tools
Integration with webmaster tools is a must once your website is about to get launched. It is imperative that you connect with google search console and the bing webmaster tools. Webmaster tools give you a snapshot of the overall health of your website. They help getting traffic to your by being listed in the search results. They also help you understand what leads people to your website that can help you understand what to focus on to increase your traffic.
Evaluate your backlinks
This will tell you how many unique domains are linking back to you and if they can be trusted. In case you are using a link broker to build your backlinks, think again. This is going to detrimental to the health of your website in the longer run and downgrade its "domain authority". Domain authority is dominated by three key influencers – quality incoming links, social signals and brand mentions.
Eliminate bad backlinks
Bad links are links that do not comply with quality guidelines of search engines. These may be low quality, bought links or spammy links. Links are supposed to be a "vote" for your website so be wise in selecting your link partners. Identify & disavow the bad links through the Google search console.
Build quality links
Quality link comes from a website of authority. For example, a quality link from a niche or a relevant website with a high pagerank (PR) is likely to benefit you more than and newly launched website. This is what is looked at as an editorial endorsement of your content by SEs.
Relevance of anchor text
Link building requires linking back to your website from a quality source with the right kind of "anchor text". The anchor text needs to vary and not be repetitive. For example, we may take build a backlink to our website using the company name "Interactive World". However, what works better is "Website Development Company". You do, however, need to take care that anchor texts are used contextually for different pages on your website.
Deep linking
Deep linking means that your link building exercise links to other pages on your website contextually and not just the homepage. Deep linking just your homepage definitely increases your bounce rate since your visitors do not get to see something new. Deep linking also increases your website authority because the internal pages start contributing to the authority that the homepage already enjoys.
Link mentions
Link mentions depend upon how are you distributing your content throughout the web and how is being absorbed by your readers. Link mentions can come through myriad sources including press releases, the blogosphere, community website like forums, social bookmarking websites or even a website that runs classifieds. You can obtain more mentions via business directory listings and also by questions answered on Q&A websites like Quora. More natural link mentions you have for your website, the better it is for the health of your website.
Social signals
Social media is the buzzword today. All content that you post on social media websites like Facebook, Twitter, Google+, Pinterest or even Instagram are recognised by SEs. If your business publishes video, it's a great idea to run a YouTube channel and gather social mentions from there too. More interaction on such social media vehicles elevates not just your website's score but also drives traffic to your website.
Off page SEO is more complicated than on page SEO hence needs more attention. Care needs to be taken to work with these factors organically and not get onto the link building bandwagon and generate a massive amount of links unscientifically. Link housekeeping needs to be done regularly so that bad links do not affect the health of the website in the longer term. This SEO checklist works well as a starter pack for your SEO efforts. If you have more to discuss, contact us for more information. If you have a question or a remark, simply drop a comment below and I'll connect with you.