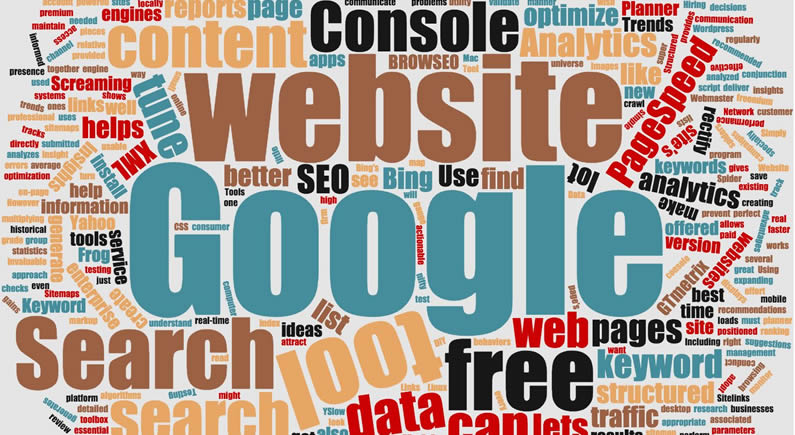 Website Tune-Up with Free SEO Tools
Website tune-up is essential for any website and is especially needed for websites powered by content management systems like WordPress. There are a lot of advantages for SEO that an effective website tune-up can deliver. Hiring a professional firm to conduct a website tune-up is usually recommended to save you time and effort. However, if you wish to adopt a DIY approach, we have just the right list of free SEO tools.
Free tools for a website tune-up
Keyword Planner is a free tool by Google. It is like a toolbox for creating new Search Network campaigns or expanding your existing ones. You can search for keyword and ad group ideas, find historical statistics, see how a list of keywords might perform, and even create a new keyword list by multiplying several lists of keywords together. It is an invaluable free tool for keyword research.
Google Analytics is a freemium web analytics service offered by Google that tracks and reports website traffic over a lot of parameters. It is an enterprise-grade service that is offered for free as well as premium (paid). Simply install it on every page of your website that you want to track and turn customer insights into real gains. Google Analytics is also available for apps and enterprise businesses. You can associate analytics account with Google Search Console (below) to see Search Console data in your Google Analytics reports.
Google Search Console is a free SEO tool that helps you monitor and maintain your site's presence in Google Search results. Search Console helps you review your website traffic, optimize your ranking, and make informed decisions about the appearance of your site's search results. If associated, you can access Google Analytics reports directly from the Links to your site and Sitelinks pages in Search Console. Using this is must as this is one communication channel between your website and Google.
PageSpeed Insights analyzes the content of a web page, then generates suggestions to make that page faster. PageSpeed tool is free and it checks your website for both mobile and web browsing. Use this free SEO tool regularly to find and rectify errors on your website.
Google trends work best when used in conjunction with the keyword planner. It is the best tool to generate content ideas that will attract high traffic and links. Use Google Trends tool to map real-time search data to help you gauge consumer search behaviours over time.
Including structured data markup in web content helps Google algorithms better index and understand the content. If you have structured data on your website, structured data testing tool lets you validate and test it. A simple tool to find and rectify out problems that could prevent your content from being usable.
This free SEO tool is Bing's version of Google Search console. This lets your website communicate with the Bing universe. A lot of data is available here with some pieces of information being better than the Search Console.
GTmetrix is a free SEO tool that gives you insight into how well your site loads and provides actionable recommendations on how to optimize it. It uses rulesets provided by Google PageSpeed and Yahoo! YSlow. It then displays your page's performance relative to the average of all sites analyzed on the platform. It is a great way to get detailed information for a perfect website tune-up.
BROWSEO is a free SEO tool that shows you what your web pages look like to search engines. This lets you optimize your pages so that the content is positioned in an appropriate manner for the search engine to read through.
Screaming Frog SEO Spider is a small desktop program you can install locally on your PC, Mac or Linux computer. This nifty little utility spiders websites' links, images, CSS, script and apps from an SEO perspective. It also lets you generate XML sitemaps.
This free SEO tool allows you to create an XML sitemap that can be submitted to Google, Bing, Yahoo and other search engines to help them crawl your website better. The online version is free for 500 pages.
If you would like us to add another free SEO tool for website tune-up to this article, do get in touch.
Use these tools regularly for your website tune-up. These free SEO tools can give you insights into your website's content, aesthetics, usability and performance of your website. You can also connect with us and request a quote for a website tune-up, especially if you started on the DIY track and got stalled or your website's original developer is unavailable to assist.