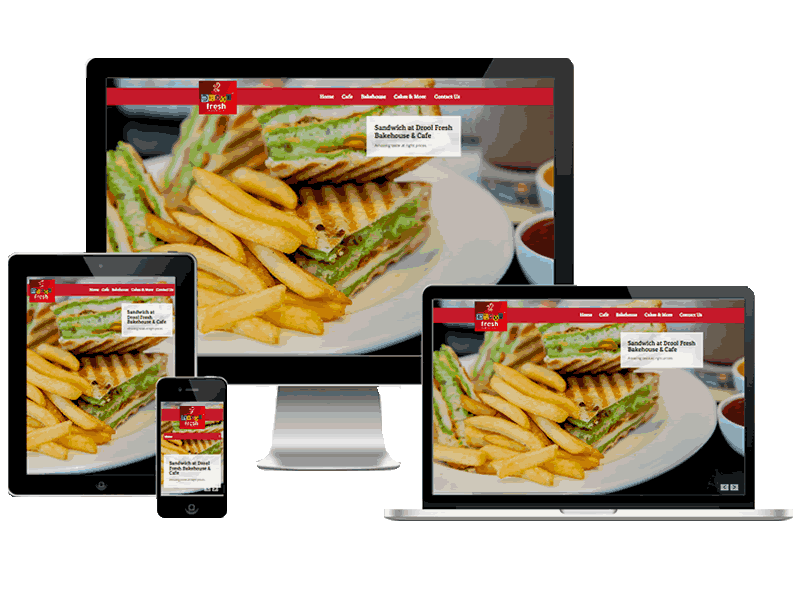 Major Factors for a Restaurant Website Design
Designing the Perfect Restaurant Website is like Crafting the Perfect Dish.
This article will guide you and help you design, update and optimise your website design for restaurant, so your guests easily find and order from you.
And today, increasingly, a critical component of that guest experience is digital. Your restaurant website is the new front door of your business. Start with the right domain name.
How do you attract guests when there's no end to the options that diners have for takeout and delivery? And how can you keep them coming back? Your restaurant's brand & website play a significant role.
The top restaurant websites have beautiful presentations. But great design isn't just about aesthetics; usability matters too. To get the most out of your website, here are some essentials factor & tips and hints.
Basic & Mandatory Factors
Prepare a list of features & integrations you need for your restaurant website design: While a website theme that is rich with features might seem nice, it may negatively affect your website's performance. The idea is to enable relevant features that'll help you accomplish the expected objectives from your restaurant website design and not just make it heavy. In particular, pay attention to what you add to your homepage, as it's the page is where most of the initial impressions are made.
Always pick a responsive theme: This part is not optional, because a considerable amount of web traffic comes from mobile devices. Irrespective of your website's demographics, your restaurant website has to be responsive. The responsive theme intends to create a website that presents optimal user experience (UX), for every user.
Visual appearance and colours are critical: Choosing a colour theme can be a tricky game, as not all colours may not be right for your business. Firstly, you must choose a dominant colour (corporate colour usually) for your business. Once you decided on your primary colour, it'll be much easier for you to create a colour palette. So make sure colours aren't an afterthought.
Get the right website hosting: Website speed can slow or grow your business. Delight your visitors with a lightning-fast website. Offer the best experience to your prospects & customer by allowing them to use the latest technology.
Specific & Critical Factors
Clear & Precise Contact Information
Your address, phone number, and hours should be front and centre on your homepage. You want to make it as easy as possible for your guests to locate you, so don't make people click around to find it.
Beyond an easy user experience, listing accurate key information on the homepage can help improve your rank in Google search results.
Your information should also be up to date on Google My Business. Google is often the first place a potential customer will come across your website, so make sure your listing is up-to-date and accurately lists your hours, locations, and ordering information.
Integrate with Social Media Channels
Keep your social media pages true to your brand, menu, and culture – no matter the channel.
Your social media strategy should make sense as a whole, but you can also fine-tune the content so that it makes sense for the social media vehicle.
For example, keep Instagram visually updated with beautiful photos or behind-the-scenes shots; use Facebook to share updates and create and promote events.
You should also integrate your social media links directly on your website, making it easy for guests to access your pages and share them with friends.
Display Your Menu
Website visitors want to view your menu quickly and easily, often from their smartphones.
Menus should be listed on an easy-to-find (and easy to share) web page that can be found both on your website's homepage and on Google results. And make sure that it is not a PDF or image, but uses HTML for easy searching.
Showcasing your menu also points the website visitors to relevant item information they may want to see and integrates your website with technology like online ordering and reservation software.
Adding photos to the menu help to upsell products while enriching the menu. Creating simple & well written menu descriptions is great for restaurants that have an elaborate menu or one with dishes that their customers may be new to.
Promote Your Loyalty Program
Loyalty programs are essential to turning casual visitors into consistent regulars. Along with online ordering and gift cards, make sure that a prompt to sign up for a loyalty program is prominent on your website.
This is very important for customer engagement, resulting in less churn and more reorders.
Ensure you build your customer retention via deals and incentives. For example, you could reward guests for their 5th butter chicken order or 5th visit.
Sending a weekly newsletter is an easy way to give customers additional value, which can be in the form of interesting content & showcase your deals and incentives.
Showcase Your Rich Content
Rich written content coupled with enticing images is the most effective way to send a message about your business to potential guests. Rich photos enure what they should drool and the rich description ensures they look forward to the meal they order.
Make sure that your website is accessible for all guests to find your locations, view the menu, order online, make a reservation, and every other function your restaurant has available.