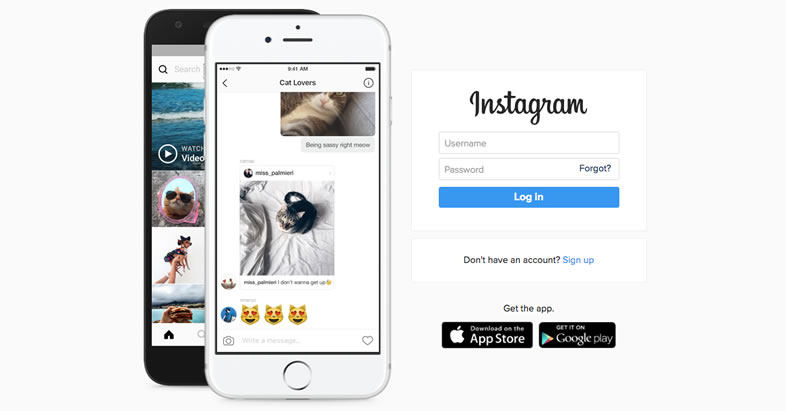 Instagram Marketing Makes the Cut for Business
A picture is worth a thousand words and that's what Instagram super simply lets you speak with. Instagram is a global community of more than 400M users posting more than 60M photos every day. These numbers are quite exciting for any business to consider Instagram marketing.
Instagram can make ordinary pictures extraordinary. It's simple to operate user interface allows people to have conversations around the photos they post. Giving feedback by liking and commenting is extremely easy on Instagram making it quite social.
You brand needs to get noticed on this pretty mobile platform. Here are some tips for you if you wish to take on Instagram marketing for your business.
Define your objectives
What are you trying to achieve from your Instagram account? Are you looking for a place to interact with your customers? Are you trying to build overall brand awareness? Drive traffic? Deliver an app? A clear objective will assist in building the right kind of Instagram marketing strategy.
Tailor content to audience
Define your target audience and serve tailored content. Ensure that you are reaching your target demographic. Use creative imagery and catchy captions to engage emotionally with the community. Instagram is a great platform to communicate visually at a personal level. Remember to mix photos and videos.
Get a business account
Instagram business account allows you to run paid advertising on Instagram. Three possibilities exist – photo ads, video ads and carousel ads. Through these sponsored ad formats, you can drive clicks to your website, get people to take an action on your website, get people to download your app or even engage with it. This is a great way of getting noticed by your target audience via Instagram marketing.
Use #hashtags
Use hashtags related to your content regularly. You should also use trending hashtags if they relate with your brand. Include them timely in your posts and leverage on the opportunity.
Stay consistent and active
To be on top of the ball, you need to stay consistent. If need be hire resources that keep your Instagram account alive. When you're consistent in your instagramming, followers will know what to expect from you, and will often come back for more. Post at least once a day.
Keep in touch
Just posting won't do everything. Routinely "follow" your followers, "like" their content and "comment" thoughtfully & frequently. Partner with Instagram influencers who have huge followings and are trusted for their opinions. Find creative ways to collaborate with the right ones for your brand.
Instagram marketing is important not just going by statistics. It's a delightful way of marketing visually to your prospects and consumers. The platform is making consistent improvements. Now especially with their relationship with facebook things should be looking even better with Instagram. Make a smart beginning by using our tips to get discovered on Instagram and taking a business leap.