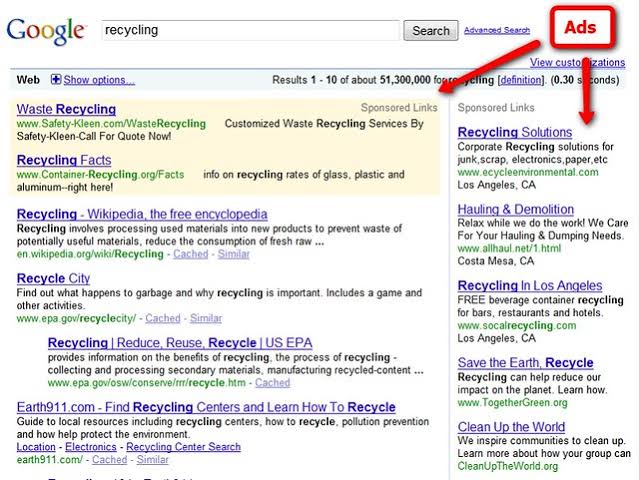 Google Ads: How Keywords Impact Ads
Google Ads: How Keywords Impact Ads
What is Google Ads? Google Ads, AKA Google AdWords, is Google's advertising system in which advertisers bid on certain keywords in order for their clickable ads to appear in Google's search results.
Google Ads Keywords are the foundation of your Google Ads search campaign. They determine when and where your ads can appear on Google. Google Ads are a great way of generating traffic and leads while your organic SEO efforts are still maturing.
Get in front of customers when they're searching for businesses like yours on Google Search and Maps. Only pay for results, like clicks to your website or calls to your business.
When someone types in words on Google which are similar to your keywords, your Google ads can show on the search results page. The more similarity between your keywords and the words used for the Google Ads Search and the more relevance your ads provide to searchers, the higher the chance that your ads will show.
Another aspect determining whether your ad shows up is the used match type. There are four match types for ads in Google: broad match, broad match modifier, phrase match and exact match.
Ad Types
Broad match: this is the most generic match type of google ads. Your ads can show up on searches that include misspellings, synonyms, related searches, and relevant variations to your keywords.
Broad match modifier: these settings are slightly less generic than broad match types. In order for your ads to show, the searches must include the keywords you added a plus sign (+) to or close variations of them.
Phrase match: your ads will show when people search for your phrase or close variations of it, even if they include words before or after it. In the event customers add a word at the middle of the search term, your ad won't show.
Exact match: this is the most specific match type. Your ads will be triggered when people make a search that includes the exact term, or relevant variations of the exact term.
Google is where people search for what to do, where to go and what to buy. Your ad can appear on Google at the very moment someone is looking for products or services like yours. Well designed Google Ads are sure to get more calls to your business, visits to your website, or shoppers in your store. Online ads on Google can help you reach more customers and grow your business.