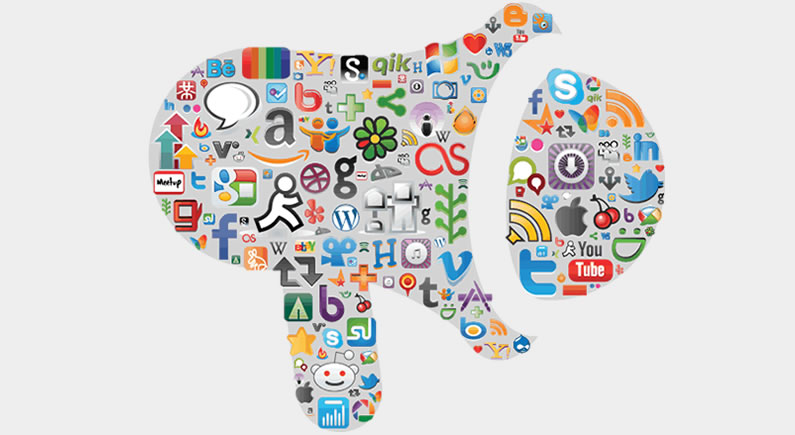 Social Media Strategy – Effective Design
Social media strategy is effective only when developed in parallel with other elements for online business success. This means it should be integrated not just with your brand marketing strategy, but also aligned with your overall business strategy.
Today, social media is not an option; it's a necessity. This means every check-in, tweet, mention, reply, like and/or comment should be guided by a definite plan driving towards pre-established goals stemming out from the social media strategy. This means that your social media strategy needs to be specifically tailored to your business. It needs an effective design around it.
Design factors for an effective social media strategy
1. Define your goals
Any social media brand marketing strategy needs established goals & objectives that it hopes to achieve. These goals allow you to measure & react when social media campaigns are/or not meeting your expectations. Without established goals, you have no means of measuring success or calculating your return on investment.
2. Identify your customers & social channels
Social media is not just about promoting or selling a product; it is about relating, communicating and managing expectations of your customers. So think & profile your target customers. You can pull intelligent information from your customer data, research reports or through surveys. This profile information is valuable when it comes to predict where your target customers hang out. These are the social channels where you have to be.
3. Build a consistent brand voice
Your brand voice creates your customer's perception. It involves using visuals, colours, words and tones to elicit an emotional response from your target audience. Your brand voice has to be consistent across channels so that it is easier for your customers to relate to it.
4. Deploy consistent content
Breakdown your social media strategy into campaigns tailored to your audience on different social media channels. Create content for these campaigns that your audience best relate to. Your content should cover the topics you wish to cover on social media as well as the kind of media you wish to post (status updates, links, quotes, photos, videos, etc.). Keep it consistent across the social channels.
5. Allocate budget and resources
Social media engagement doesn't come cheap. It is definitely not free either as many think. It requires long term commitment involving both financial & human resources as well as patience. You can either deploy a team in-house or hire a competent social media marketing agency to handle the tasks for you. Allocating budget for social media marketing doesn't always mean pulling more money out of your business's pocket. You can think about reallocating some funds invested in low performing strategies towards social media.
6. Review metrics
Measuring results will define how engagement on social media relates directly to sales, and often, these conversations refer to where social media fits into the funnel of your customer's journey. Every strategy needs to have measurable metrics that will determine your RoI of your social media efforts. Keep a close tab and review your metrics on a weekly basis. Analyse the data and find out better ways to engage with your customers.
The worst hit a social media strategy can get is by neglected social profiles. Social media strategy requires commitment and patience and does not yield results overnight. It requires creating campaigns tailored to the brand's presence as well as regular engagement with the customers and prospects. Regular measurement and analysis and of metrics give valuable inputs on how to manage and tweak the social strategy for your business' success.