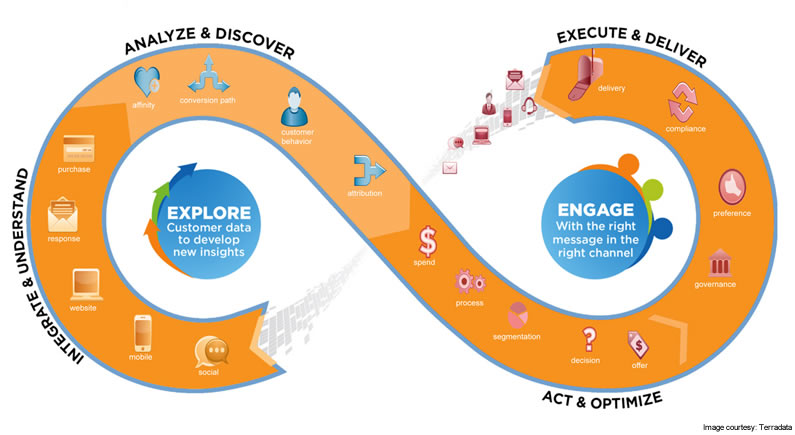 Are we all social marketers now?
Social marketers have led to formation of social media oceans. These social media oceans have changed the way marketing works today. The ownership has changed dramatically. The business organisation needs to take the responsibility for engaging customers. In a way, we have all become social marketers for our companies.
A little more than a decade back one would not have heard about social media positions. Jobs like Social Media Manager, Pinterest Specialist, Instagram Influencer, Social Media Moderator, Insight & Listening Specialist were not known in corporate or even product based organograms. Things have changed with lightening speed.
Businesses have reshaped
Businesses have turned to newer functions, such as social media management. Some of them have Chief Social Officers. They have redefined processes to better integrate their advertising campaigns online with traditional media advertising. They have had to add staff with specialized web expertise. A new breed of social marketers has awakened to reshape business processes across industries.
Customer perceptions have changed
As things have reshaped, today's customer does not separate marketing from the product – it is the product. They don't separate marketing from their in-store or online experience – it is the experience. Today, marketing is the company.
Customers have changed their perception. They are more social. They are more aware. They don't hesitate to ask questions or give an opinion. They turn to trusted online communities to satiate their thirst for objective advice about products. They consciously identify brands that seem to care about forming relationships with them and advocate them.
So who is responsible for marketing to such customers today? Everyone is.
Multiple roles have evolved – Social Marketers?
Social vehicles that once drove marketing and engagement have today also become channels for recording voice of the customer, offering customer service and achieving customer delight. The roles have evolved.
The changing customer perception, is leading companies to find more effective ways of engagement. Engaging customers today drives product endorsement. This stronger form of acceptance turns the customer into a brand ambassador for the business. In fact, reshaped customer roles, and those of your employees have turned almost everyone into social marketers.
Functional collaboration
Business functions were defined quite objectively till now. The game has changed. Siloed business functions for a company do not work out much for efficiency. Marketing function that creates touch points for "push marketing" and Customer Service function that manages such touchpoints to achieve "customer delight" have multiple overlaps. A comprehensive strategy is required that leads to functional collaboration. Of course metrics to measure performance have to be suitably deployed too.
Customer experience matters
The customer today is not interested in different functions or touchpoints that drive a company. Customer today is interested in products that define a company. This means that the marketing environment needs to change. Companies will operate better if they focus on the holistic customer experience and not on operability of individual touch points. The system of touch points needs to be integrated, owned and needs to have a consistent feedback loop to allow design improvements for the customer engagement strategy.
How does one do it?
The design of the new "customer's organisation" had to be built around the consumers across all touch points. Analysis of consumer behaviour and their patterns needs to allow the business to respond quickly to signs of changing needs. Investments will be needed in terms of hiring specialized staff. Merging responsibilities, building a social-media network infrastructure, modifying customer care operations, and even altering reporting structures will need to be done. This is going to build the blueprint of the new, engaged customer focused organisation.
The way business is done has changed. The business today is equally social as its customer. Individual rigidly deployed functions will be the biggest stumbling blocks when it comes to running a successful business. Customers look at the product as a business, hence the business needs to be created around the customer. Collaborative models that make business functions complement each other will need to be deployed. The traditional business organisation will need to change, adapt and engage customers. Social media and networks will play an extremely important role on businesses work.
The message in being social is clear. We are all marketers and that includes our customers.