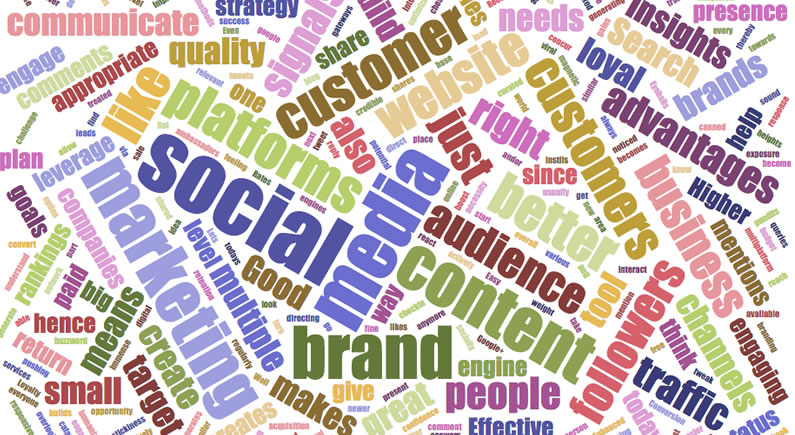 Social Media Marketing – Advantages
Social media marketing advantages cannot be overlooked in today's online world. I think all digital pundits concur that social media marketing is not just an option anymore. It is a necessity for all brands and businesses big or small. Being actively present on various social media platforms generates immense exposure for companies, which is just one of the advantages of social media marketing.
Social media marketing is an integral part of any marketing and branding strategy. This means every check-in, tweet, mention, reply, like and/or comment are not just goals. These social signals are a means to get your brand to a higher level. Social media marketing is not just a way to boost sales. It has multiple advantages. Let's look at them.
Enhanced Brand Visibility and Recognition
Social media marketing is one of the most effective methods to build your brand visibility. A multi-platform presence targetted towards the right target audience can leverage your brand to newer heights. You also become more approachable for your customers.
Improved Brand Loyalty & Credibility
Being there for your audience or target market makes your brand more credible. Engaging with them socially instils a feeling of confidence in your customers. This, in turn, makes them loyal to you and your business. Loyal customers mean better brand ambassadors.
More Traffic to Your Website
Content that you share from your social channels has a great potential to direct more traffic to your website. The idea is to create curated and relevant content that is shared regularly on appropriate social channels. Good quality content is usually noticed and becomes a great customer acquisition tool similar to a good customer retention tool. Eyeballs on your content will create multiple gateways directing more traffic to your website.
Better Search Engine Rankings
Social signals are the new buzzword in the search engine optimization arena. Social signals are likes, shares, comments, tweets and mentions on social platforms. You can leverage on these by generating quality content on your website and blogs that people can interact with. Search engines like google give weight to such social signals thereby pushing up website rankings.
Higher Conversion Rates
Social mentions on multiple platforms create a magnetic pull of traffic to your blog or website. This creates an opportunity to convert a lead into a sale. Interaction with your followers on social media humanize your brand. Hence, a brand is treated like a person. This makes it easier to do business since people like to do business with people and not companies. This also creates stickiness with your followers and leads to your content going viral.
Better Return on Investment (RoI)
Social media presence is available to everyone for free on platforms like Facebook, Twitter, Google+, Pinterest. Even paid social promotions on these platforms are cheaper than other traditional media. An investment in paid promotions on social channels hence give a better return on investment.  You can always start with a small budget and tweak it after your goals find success.
Stronger Customer Relationships
A humanized brand is responsive and engaging. Social platforms allow humanized brands to build their network and communicate effectively with their customers. This builds stronger customer relationships since customer know that their comments will receive an appropriate personalized response than canned answers.
Easy Content Distribution
Effective social media engagement needs a sound content strategy. If you have great content a marketing distribution plan needs to be devised. Today, the challenge for a business to reach out to their audience is simplified with the help of social media. What a business needs to do is to tailor the right content for the right audience via the right social media platform.
Better Customer Insights
By gathering information from social platforms you are able to understand your customers better. Insights like what people think about your brand and how do they react to it are valuable and help you in fine-tuning your products and services. These insights also go a long way in establishing a loyal customer base and generate repeat sales.
Influencer Status
Well crafted content that you share with your followers on social media establishes your expertise in that area. Good quality content elevates your authority and gains you more followers. However, take it to the next level. Engage & communicate with your followers and address their queries or concerns. This will catapult you to the influencer status and better place your brand.
Social media marketing is more than just a hype today. It is an essential tool that allows brands and all businesses big and small to engage and communicate with their target audience and customers. The advantages of integrating social media marketing are huge and involving. It is critical to build your social media marketing into your overall marketing plan.